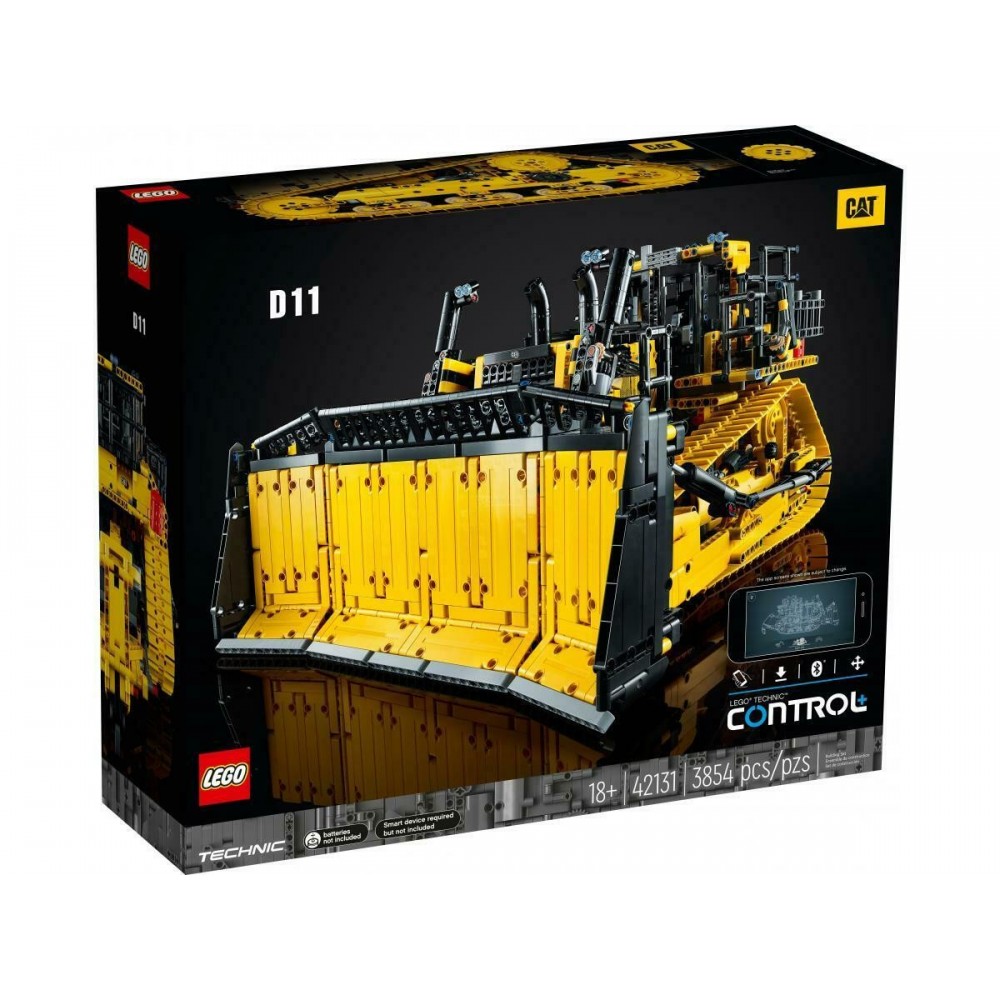  
LEGO TECHNIC 42131 damaged box APP CONTROLLED CAT D11 BULLDOZER
BRAND NEW AND SEALED ITEM WITH DAMAGED BOX ( RIPPED - TEAR )
Celebrate a hero of the construction world as you build a replica version of the biggest Cat dozer with this  App-Controlled  kit. This large set lets adults enjoy quality 'me time' focusing on their passion. Just like the real Cat bulldozer, this model is built in modular sections.  fans will love the new element : a large track that can be tightened and loosened. And the build is just the start! With many authentic features and functions packed into this model, there's lots to discover.
Take control of your bulldozer model
Use the CONTROL+ app to operate and explore this heavy-duty machine. Use the app to drive and steer. The app delivers realistic movement as you raise, lower and tilt the blade or raise and lower the ripper and ladder.
Build a mighty construction vehicle packed with details with this huge  App-Controlled Cat D11 Bulldozer 42131 model building set .
Enjoy a rewarding build, then explore the model's many features and functions. See the new track element that gives the bulldozer its realistic movement.
Use the CONTROL+ app to operate your bulldozer. Bring the bulldozer model to life as you drive and steer, then raise, lower and tilt the blade or raise and lower the ripper and ladder.
This Cat replica measures over 10 in. (26 cm) high, 22 in. (57 cm) long and 14.5 in. (37 cm) wide.
Requires 6 x AA batteries (not included). The set also includes 2 x no. 15 motors, 2 x large motors and 1 x hub.
3854 pieces
Data sheet
WEIGHT

8.100

RIF MAG

MAG2

TEMA

TECHNIC

COD PROD

42131

GENRE

BOY

Age

18+

CONDITIONS

NEW WITH DAMAGED BOX

ADDITIONAL INFOS

BRAND NEW AND SEALED ITEM WITH DAMAGED BOX ( RIPPED - TEAR )